About us
About us
Welcome to CryptoAfrica  Investment a website where we trade bitcoin for profit making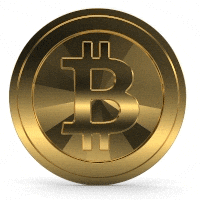 In Brief here is an overview of our Company,Crypto Africa.
Crypto Africa is   A website where you can buy and sell digital currencies like  bitcoin,Paypal, OKPAY,etherium, litecoin, Dogecoin and others with the best exchange rates in Africa. We also provide information on  cryptocurrencies for the benefit of traders, crypto lovers and newbies in crypt currency. We are promoters of cryptocurrency in Africa which is a market to we believe in and understand.
You   are on Crypto Africa Investment. More Here
To make our clients earn more we introduced this concept (Crypto Africa Investment) .  
Our team is made up of crypto traders, online marketers, financial experts, binary traders, ''money making machines'' , bloggers and developers who  are ready to give out their best.
                        We want people to experience money growing
Why such a Concept?
We have been benefiting from crypto currencies. We won't stay and watch people depositing job applications here and there.  We help you to join on team so we can say'' we are the Boss''. Total control on your finances.
We have been into various marketing program and have lost thousands of dollars on scam sites.
By creating a website like this will help us save the young ones and newbies from falling into the same trap. Our rule is clients must make profits.
70% of our team is made up of Africans. We h understand the frustration Africans get when it comes to joining making money online programs. E.g  Lack of Paypal to get money, unavailability of payment processors and more.
By creating this plat form we are giving Africans the opportunity to increase their earnings with innovation.  Investors have made up to 200% Profits in our business.
By putting the African man in the first position does not mean others cannot trade on our plat form. You are all welcome to have a share of what Africa has to offer.  At the moment our top investors are from USA, UK and India even though it is an African thing.
This is a new technology, we encourage you all to benefit.   Just take a look below
''The biggest risk is not taking any risk... In a world that changing really quickly, the only strategy that is guaranteed to fail is not taking risks''  Mark Zuckerberg
'' Living with fear stops us taking risks, and if you don't go out on the branch, you're never going to get the best fruit. '' Sarah Parish
"This world of white water where we have to change to survive; where we have to develop to thrive; and, paradoxically, where the very act of change increases the risk that we won't survive."  Randall White
     These people and many others have created an impact on the world. This is because they tried something new.
Our earning system takes into consideration many factors to make the African man earn.
Do you know someone had risk $27 to make $800 000?
If you doubt just  Google '' MAN MAKES MONEY BITCOIN''. With $25 someone was able to feature on CNN , BBC , The Guardian post and more.
''Crypto currency is no doubt the future of payment. With Japan making bitcoin legal, the price of bitcoin will always appreciate.
I have invested in both bitcoin, ripple and Swisscoin. I will be buying some ethereum coins in no distant time.
Whoever fails to invest in crytocurrency this time will definitely be queried by his/her children in years to come'' Chinedu
What are you waiting for?     Start Now!!!